Access vs. Excel: Which Program Should You Use and When?
Mar 14, 2023
Do you need help deciding between Microsoft Access or Excel for your data management and analysis needs?
Determining which program suits your specific requirements can be challenging with the many options available. This blog will explore the differences between Access and Excel and help you decide which one to use and when.
Today, we'll discuss the following:
Learn About Microsoft Access

Learn About Microsoft Excel

When to Use Excel vs Access

Final Thoughts on When to Use Access vs. Excel

Frequently Asked Questions on When to Use Access vs. Excel

Learn About Microsoft Access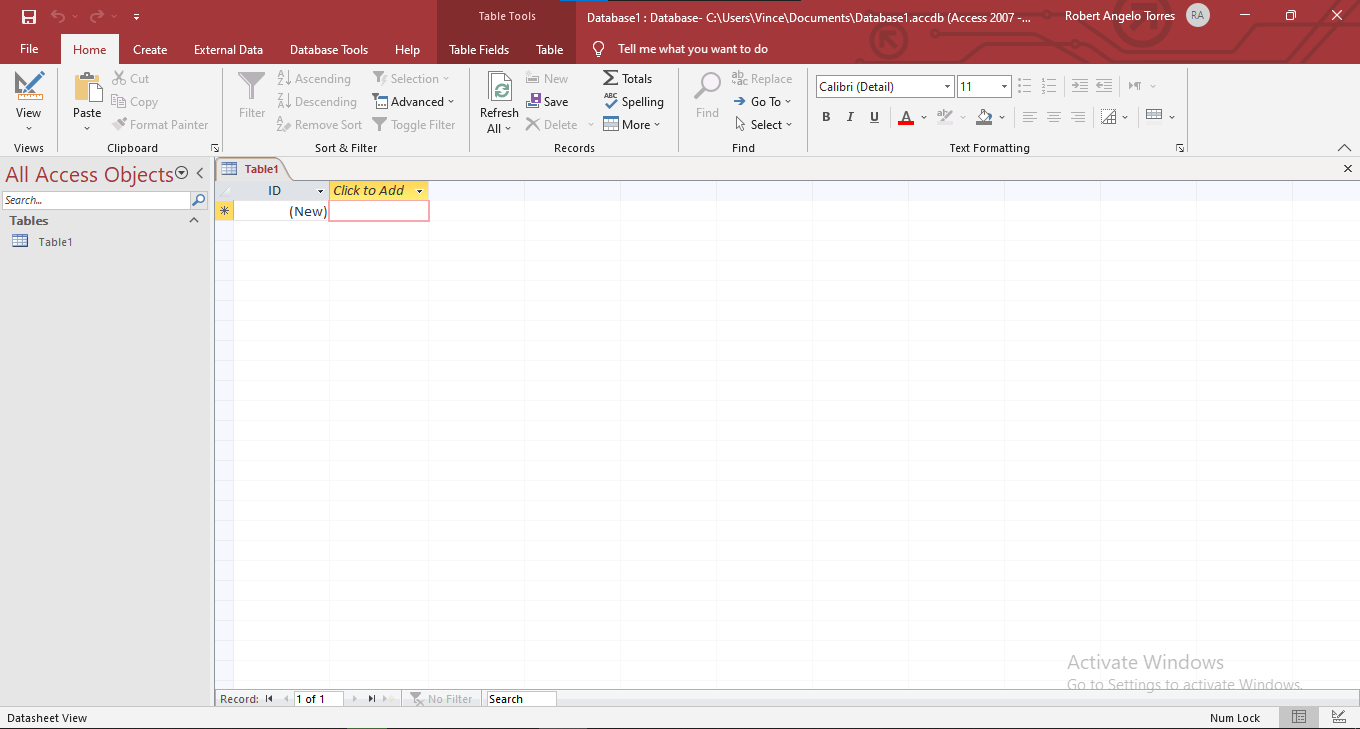 Microsoft Access is a DBMS (Database Management System) and a database program for managing data and manipulating databases. Moreover, it is a type of relational database. All related information will be updated by Access automatically when you update the database.
In many ways, MS Access is built to store data. Business owners often use it to create reports and ask questions. Its storage capacity allows you to save a significant amount of data. But, you must understand how it works to use it efficiently.
What are Microsoft Access's key differences? Here are some of its cool features:
Data Entry

Access has forms that help you input data. You don't have to move the data around to modify it. Also, Access has unique features that do extra work for you. It can enter the data without adding new fields each time.

User Security Model

Access has a feature that helps you control who can view or alter your data. You can also set rules so the system only enters certain information into the fields.

This feature by Access is beneficial if you're new to Access and need an expert readily available to assist. With Access, multiple people can look at the same file simultaneously, which saves time.

Relational Tables

Unlike Excel, Access has multiple relational models. You can store data in one place and access it elsewhere.

In Microsoft Access, you can reference a table in a particular location. Once the data is ready, you can amend the results from all referenced positions.
Learn About Microsoft Excel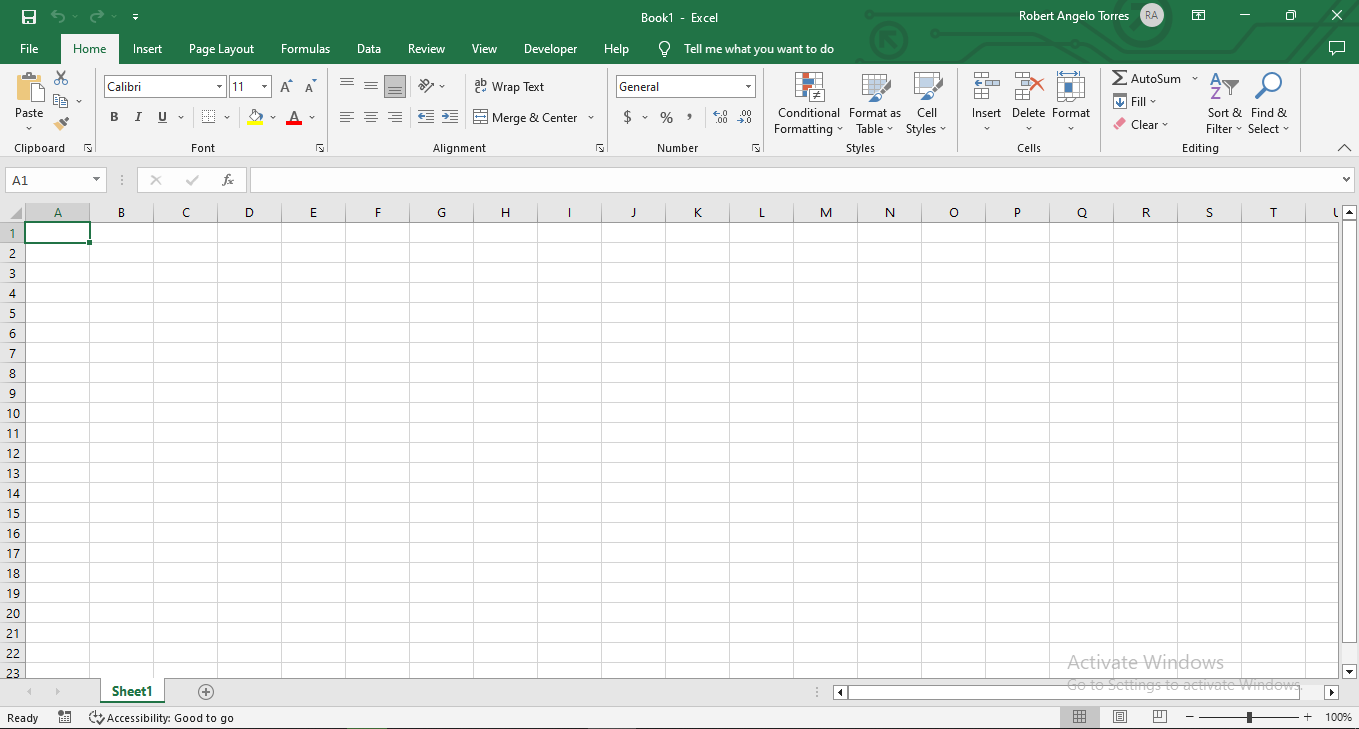 Microsoft Excel is a spreadsheet program that helps you manage complex numerical data and analyze and financial and statistical information. This tool is also best known for visualizing data, making data analysis more straightforward.
Moreover, Excel's flexibility allows you to adjust the data type's format. This program even has the easiest to most advanced functions. You can use formulas, manipulate macros, and perform other complex functions.
What are Microsoft Excel's key differences? Here are some of its cool features:
Simple to Use

Excel is much easier to use. Performing complex calculations, storing data, implementing formulas, and manipulating cells are simple with this program.

Excel also offers free or paid templates online that you can download and use. So, you don't need to start from scratch.

Inventory Information

You can easily manage inventory data with Excel. There are shortcuts for filling and organizing thousands of rows without entering the data manually.

What's more, you can use macros to update data efficiently. Besides, Flash and Autofill will help you fill in data simultaneously. Excel is a great tool for anyone working with numbers.

Perfect for Beginners

You don't need to be an expert to use Excel. Learning to add data, apply formulas, and sort entries takes a few minutes.

If you need help with complicated Excel tasks such as VBA and Pivot Tables, you can find what you need online. Many websites post about Excel and offer courses for the program. As we've mentioned, using Excel is not rocket science.
When to Use Excel vs. Access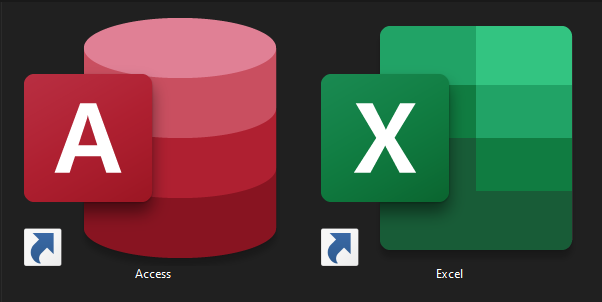 Excel is ideal for users handling a significant amount of data. The tool has features for presenting data in a straightforward manner.

Microsoft Access can help you maintain data integrity. You can have multiple tables that are connected to and stored in one file.

Excel is also perfect for keeping records and lists. Meanwhile, opt for Access when you need a program that provides more detailed information for relational database.

Access has two ways for making tables for a database. You can create brand new tables in the Access database or link from external data.

You can use Access and Excel to get data from Windows SharePoint Services. While Excel lets you read the data, Access allows you to read and write the data.

People use Excel for financial and statistical analysis. Meanwhile, small businesses use Access to run their operations.

Final Thoughts on When to Use Access vs. Excel
Access and Excel are both helpful tools for managing and organizing data. Each tool has advantages and disadvantages. So, you must consider which program suits your specific needs.
If you want to get more Excel tips and tricks, visit Simple Sheets. Make sure to check the related articles below to get Excel and Google Sheets templates!
Frequently Asked Questions about When to Use Access vs. Excel
Can I use Microsoft Access for team purposes?
You can migrate your Microsoft Access data to Dataverse or Dataverse for Teams to allow access via the cloud.
Which of these applications, Excel or Access, is more complex for me?
Access is more complex than Excel and takes more time to learn. You must have a good level of database and computer programming knowledge to use Access.
Can I create formulas in Microsoft Access?
The answer to this question is "yes." Here are the steps:
Go to the "Query Tools Design" tab.

Click on "Builder" in the "Query Setup" group or press Ctrl+F2.

Then, the Expression Builder box will appear.

Type in what you want, or click + next to "Functions."

Then, click on "Built-In Functions."

Finish typing your formula.

Related Articles
Microsoft Access vs. Excel: Which One Should I Use and Why?
How to Use Google Sheets: Everything You Need to Know
Excel Spreadsheet Template Comparison: Microsoft vs. Simple Sheets
Want to Make Excel Work for You? Try out 5 Amazing Excel Templates & 5 Unique Lessons
We hate SPAM. We will never sell your information, for any reason.