How to Use Google Sheets: Everything You Need to Know
Jan 25, 2023
Learning how to use Google Sheets can seem like a nightmare. Without any advice, it can be difficult to know where to start. However, once you do get to grips with Google Sheets, you will realize that there are so many benefits to working with this tool.
This article will teach you how to use Google Sheets, identifying all of the important things you should be aware of before you get started.
If you want to skip the boring stuff and get custom-made spreadsheets that save you time and effort on your projects, join Simple Sheets today! Claim your free 3-day trial and choose from thousands of custom-made spreadsheets that will take your spreadsheets to the next level.
What is Google Sheets?
Google Sheets has risen to prominence in recent years, as it offers an excellent alternative to Microsoft Excel. For many years, Excel dominated the spreadsheet space, but many experts argue that they got too comfortable at the top of the tower and didn't see Google Sheets coming until it was too late.
Google Sheets rose in popularity due to the fact that it is free to use, and you can collaborate with other people on the spreadsheet at the same time, making it ideal for large work or university projects.
Google Sheets vs. Microsoft Excel: How Do They Stack Up
Opening Multiple Sheets
When it comes to opening more than one sheet in Microsoft Excel and Google Sheets, the process does not differ. If you want to add another spreadsheet to your current workbook, you can click the (+) button on the bottom left-hand side of the screen.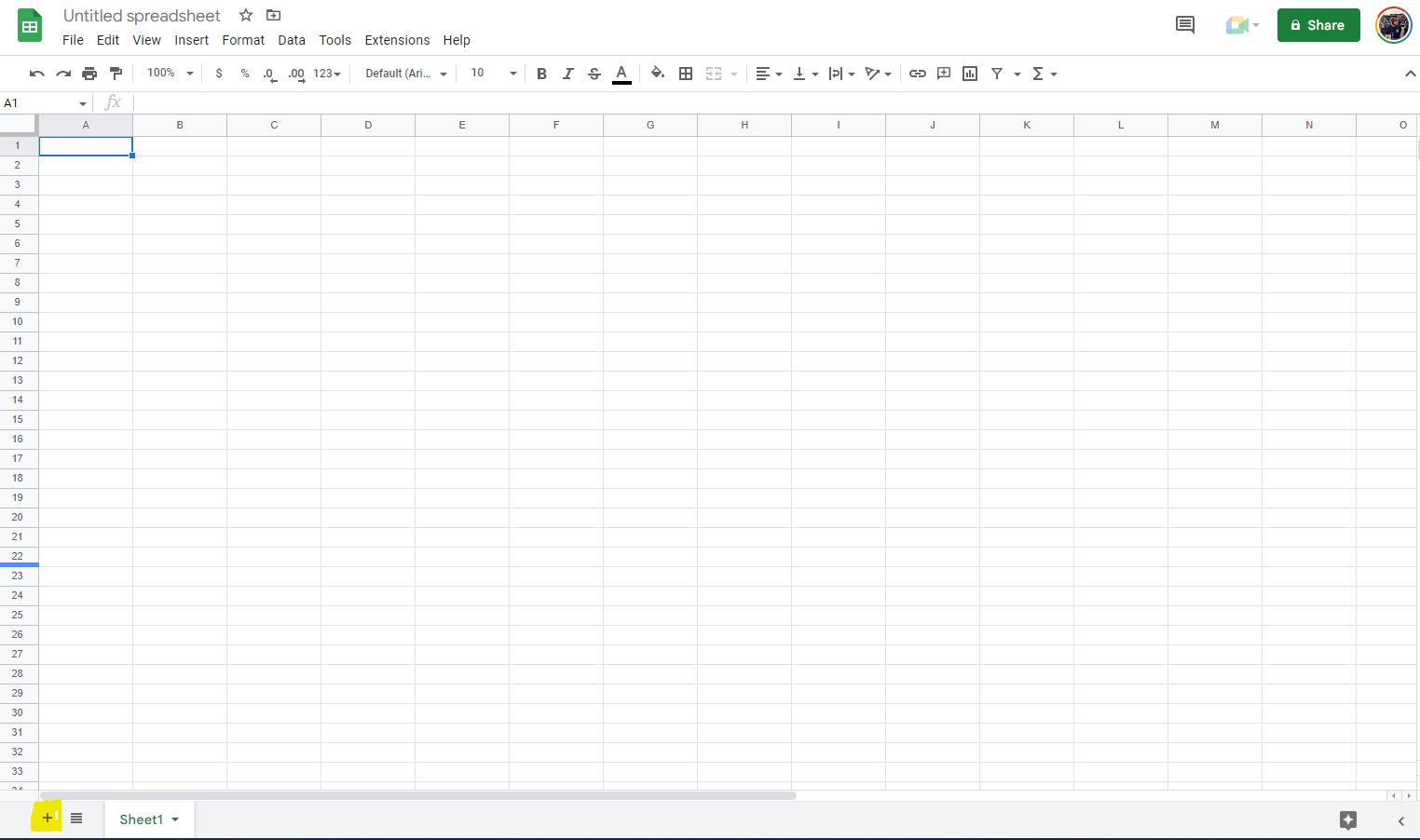 Alternatively, if you want to open a new Google Sheets workbook, you can do so by pressing File, New, and Spreadsheet.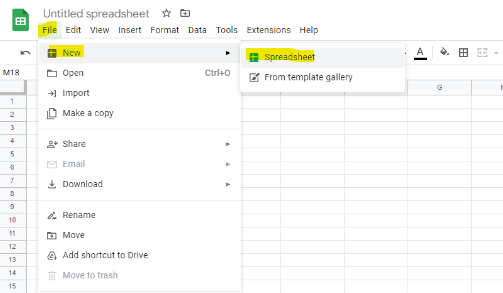 Excel and Google Sheets Functions
Both Google Sheets and Microsoft Excel offer you an array of functions to use that will help take your spreadsheet to the next level. You can learn about the top five Google Sheets functions in our recent article.
Functions are a fantastic way to make everything easier and faster in Google Sheets. You can set up formulas to filter information, identify correlations or outliers, or analyze data incredibly quickly.
For Data Analysis
Google Sheets is a fantastic tool for data analysis, much like Microsoft Excel. Both tools are built to handle large data sets and have functions in place that can help you filter and organize data into a more digestible format.
Both tools also offer a wide variety of graphs and charts for you to use to display your content in a way that others can understand.
For Collaboration
One of the biggest benefits of using Google Sheets is how easy it is to collaborate with other users. As Google Sheets updates and saves in real-time, other users can also work on the same Google Sheet simultaneously, making it a fantastic choice for collaborative projects at work or university.
The Google Sheets Basics
How to Open Google Sheets
Of course, the first thing we should focus on is how to open Google Sheets. Without knowing how to open Google Sheets, the rest of the advice in this tutorial would be useless!
To open Google Sheets, you will need a Google account. Don't worry. This is perfectly free to set up, and it won't charge you to use Google Sheets.
Once you have created an account, select the Google Sheets button from your Google account, and then press the (+) sign at the bottom right of the screen.
How to Select Multiple Cells
Selecting multiple cells in Google sheets is an essential skill, as it will allow you to highlight all the data you want to include in a chart or graph, among many other uses. Before you know it, you will create multiple sheets that contain detailed data sets with stunning graphs and charts to accompany them.
To highlight more than one cell in Google Sheets, simply click on the top-left cell within your Google sheet, and drag across to cover all of the cells you want to include.
If you only want to highlight specific cells, you can do this by clicking on one cell and then CTRL-clicking on each of the other cells you want to select.
How to Save a Google Sheets File
One of the main benefits of using Google Sheets is the fact that it automatically saves as you work. This means that even if you close your laptop or PC and come back to it in the future, the document will be up to date, and you can get started where you left off.
However, you can also save a Google Sheets file or download it in a different format.
To download your Google Sheet, click on File, Download, and choose your format.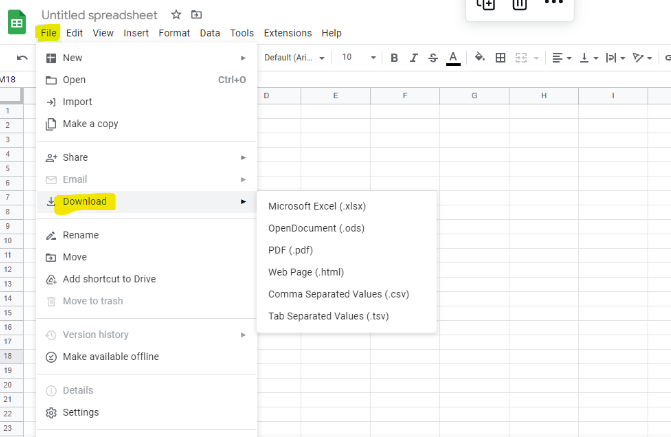 Frequently Asked Questions About Google Spreadsheets
Is Google Sheets useful for data validation?
A google sheet is an excellent option for data validation. You can either work across a new spreadsheet, separate from your current data, or implement the necessary graphs and charts on the same sheet.
Is the Google drop-down menu as good as the Microsoft Excel one?
When you open a new Google Sheet, you will notice the drop-down menu offers all of the same benefits as a Microsoft Excel spreadsheet. You will also see the same formula bar appear alongside your blank spreadsheet.
Are there Google Sheets formulas I can use?
As you will see in this Google Sheets tutorial, there are plenty of Google Sheets formulas you can use.
Related Articles on Google Sheets
Microsoft Access vs. Excel: Which One Should I Use and Why?
Excel Cannot Group Dates in Pivot Table: 3 Quick Fixes to Try.
How Much Does Microsoft Excel Cost?
Want to Make Excel Work for You? Try out 5 Amazing Excel Templates & 5 Unique Lessons
We hate SPAM. We will never sell your information, for any reason.