Everything You Need to Learn: Financial Models in Excel
Jul 15, 2023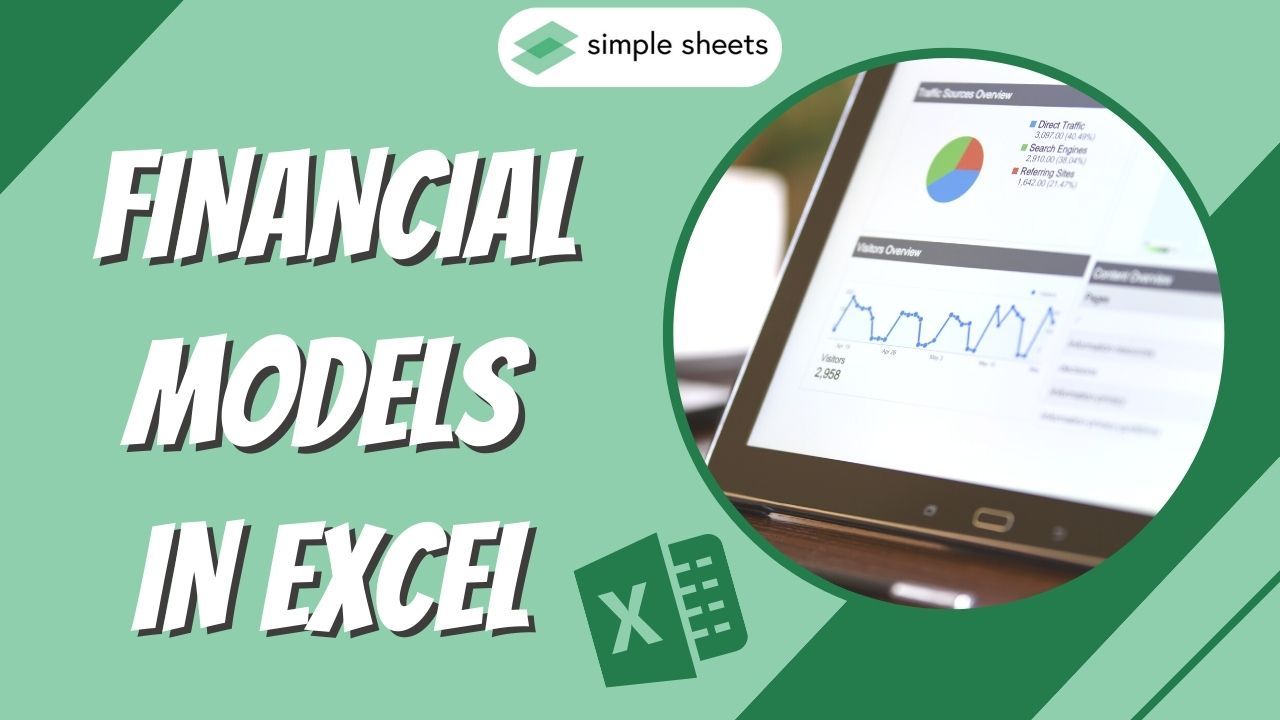 Are you trying to make sense of financial models in Excel?
If you own a small business, you must efficiently track your money. If you are an experienced analyst, understanding financial models in Excel can streamline your processes.
In this blog post, we'll explore the best practices for designing and developing effective financial models in Excel.
Read on as we cover the following:
What Is a Financial Model in Excel?

Financial Modeling Best Practices

Final Thoughts on Financial Models in Excel

Frequently Asked Questions on Financial Models in Excel

What Is a Financial Model in Excel?
A financial model in Excel summarizes a company's historical financial data, forecasts its future financial performance, and evaluates its risks and returns profile.
It is a crucial aspect of every business' finance toolkit.
Moreover, financial models must have three structures of accounting financial statements:
Income statements

Balance sheet

Cash flow statements
Enterprises use financial modeling to help make important decisions. The details, assumptions, and outputs of these models are essential.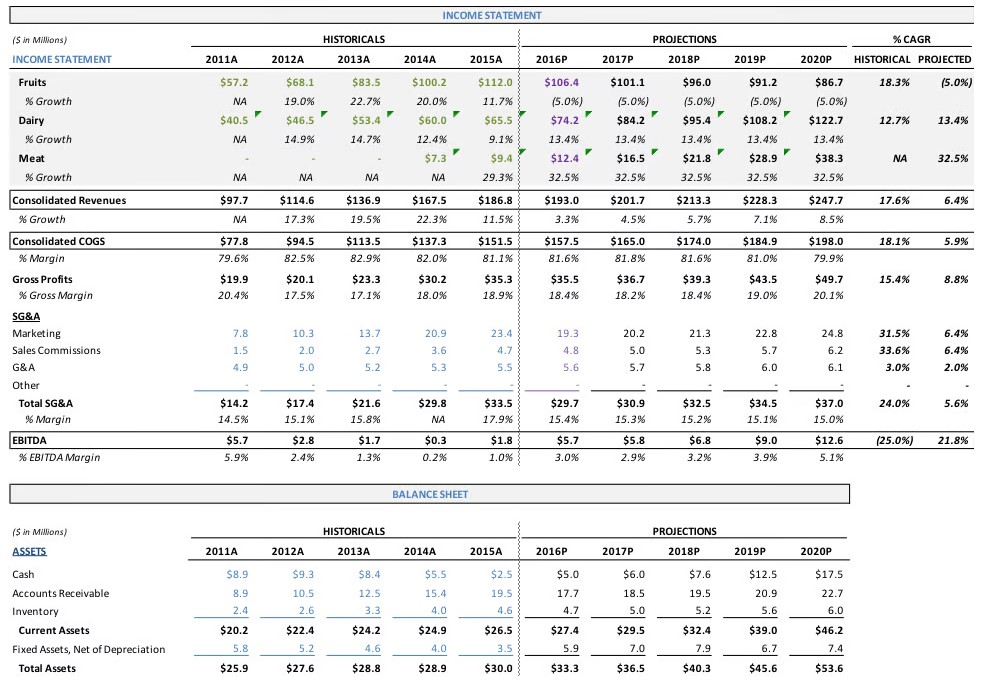 Financial Modeling for SaaS companies.
Financial modeling is important for SaaS companies, especially startups. It helps them decide what to do and predict how much money they will earn and spend.
Moreover, financial models help startups know how much money they need to stay operational.
Financial modeling can help companies figure out how much money they have, how to get more money, and follow their plans.
Six Financial Modeling Best Practices
Follow these six best practices to build effective financial models:
Plan strategically

These are the factors you should consider before starting work on a financial model:

Determine the specific financial problem that needs to be solved using the model.

Identify the intended users of the model.

Determine how you can use the model.

Outline the financial model's output, input, and process figures.

Develop a system for organizing the inputs as you construct the model.

It is important to have a plan and goal to succeed with money. This plan will also help you look at ways to use cash or make a future budget.

Organize your financial model sensibly.

When you make your financial model, it should have three parts:

Assumptions are the numbers of how much money you will make.

Calculations figure out what will happen if we make certain guesses.

Outputs tell you if your business is doing ok. They show how well your business is working.

Keep your financial model easy to understand.

Financial model users typically determine whether an entire model is effective within the first 30 seconds. Additionally, financial models that are less complex tend to receive more favorable feedback.

To simplify your cash flow statement and financial model, follow these guidelines:

Do:

Keep formula lengths below half the size of the formula bar

Limit the overuse of cell names

Don't:

Use different formulas across rows

Use multiple formatting conventions

Forget to include your executive summary

If you can't understand a formula in Excel, break it into pieces and put each in its cell. There are other ways to make Excel simpler too:

Use flags

Use data validation

Avoid nesting IF statements

Simplify IF statements by using different functions

Use logic functions like MIN, AND, or MAX

Use functions like VLOOKUP or INDEX as intended for simplification

Use formulas, not just values.

Some people need help understanding complex numbers. It may save time to use them, but it can make you look careless and ruin people's trust in your budgeting plans.

When making plans for the future, you need to look at numbers. If you guess the figures, it may cause problems. So use formulas instead of just guessing:

The model can be confusing for others who need help understanding the results.

Explain your ideas more clearly so people will understand.

People need to know where the data comes from to trust it.

It would help if you integrated the cash flow forecasting and balance sheets.

It is important to include your balance sheet, cash flow calculations, and income statement in your financial model. Even though it may save time, you should always have these documents.

Your business needs to make a plan with the right money, which includes making sure that you include all of the things listed below in your plan:

Value-based pricing

Tier pricing

Stock turnover

Private equity

Debt historical data

Creditor dates

To ensure users trust your model, they need evidence of its outcome.

Check your model twice for errors.

Perform a thorough check of your financial model to ensure its accuracy and consistency in the company's financial performance.

Conduct a "sanity" check by verifying that the model makes sense on paper, indicating that it will make sense in real-world situations.
Final Thoughts on Financial Models in Excel
Businesses can use Excel to make financial models that are organized and work well. Financial models will help businesses be successful by making their analysis better and more accurate.
Visit Simple Sheets for more easy-to-follow Excel guides and financial model examples. Check out the related templates section of this blog post.
For the most straightforward Excel video tutorials, subscribe to Simple Sheets on YouTube!
Frequently Asked Questions on Financial Models in Excel
Should I link other files to my financial Excel models?
Do not link other files in Excel. Doing so can make the program crash or give you wrong answers, and it will be hard to figure out the root cause.
How can I perform sensitivity analysis in Excel?
You can change the inputs to see how a model responds to different scenarios. Excel has tools like data tables, scenario managers, and add-ins to help with this analysis.
Are there any challenges in financial modeling?
Some things could be solved when building a model. These include ensuring the data is correct, understanding the assumptions, error-handling, checking for mistakes, writing down how it works, and not making it too complicated.

Related Templates
Kanban Board Excel and Google Sheets Template
Business Risk Analysis Excel Template
Personal Budget Excel Template
Want to Make Excel Work for You? Try out 5 Amazing Excel Templates & 5 Unique Lessons
We hate SPAM. We will never sell your information, for any reason.