How To Track Changes in Google Sheets
Mar 10, 2023
Do you need a hand staying on top of the changes made to your Google Sheets document?
Learning to track changes in Google Sheets is essential so that the data remains correct. Fortunately, Google Sheets has a change history tool that can help make this easier.
Read on as we cover the following:
Different ways to track changes in Google Sheets.

Final thoughts on how to track changes in Google Sheets.

Frequently asked questions on how to track changes in Google Sheets.

Different Ways to Track Changes in Google Sheets
Track Changes using enabling notification rules.
In your Google Sheets, click the "Tools" tab, choose "Notification Settings," and click Edit Notifications.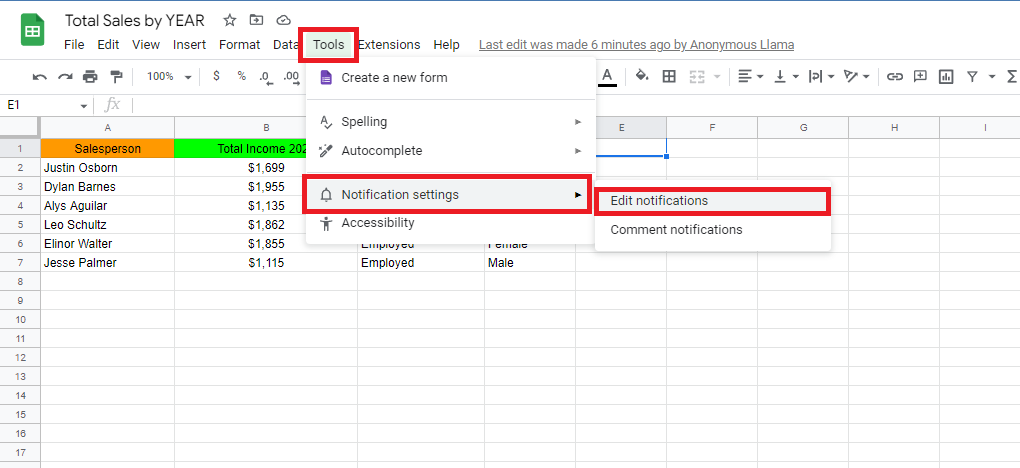 In the "Set Notification Rules" box, there are notification rules you can select, and you can set a notification rule that perfectly fits your needs and click the "Save" button.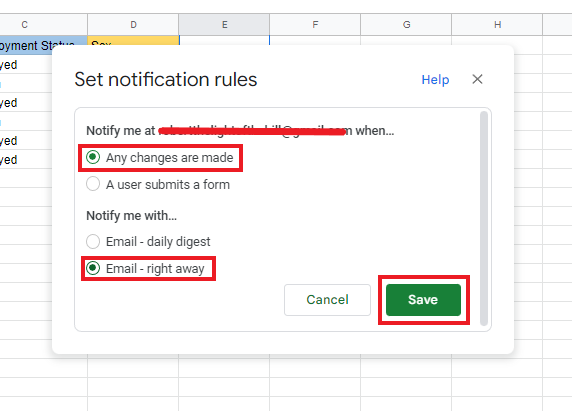 Now that you've set a notification rule, click "Done."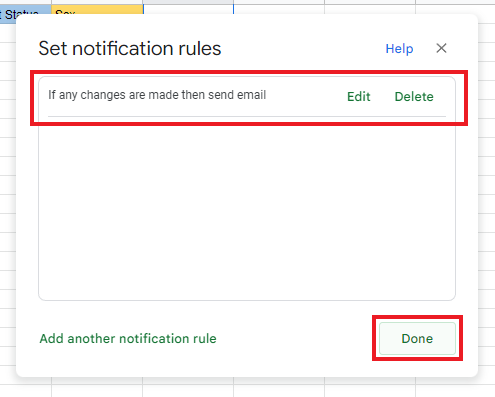 Let's assume that someone makes some changes in your Google Sheets. Google Sheets will automatically notify your Gmail.

You can see the changes in your Google Doc file in your Gmail by clicking "Click Here."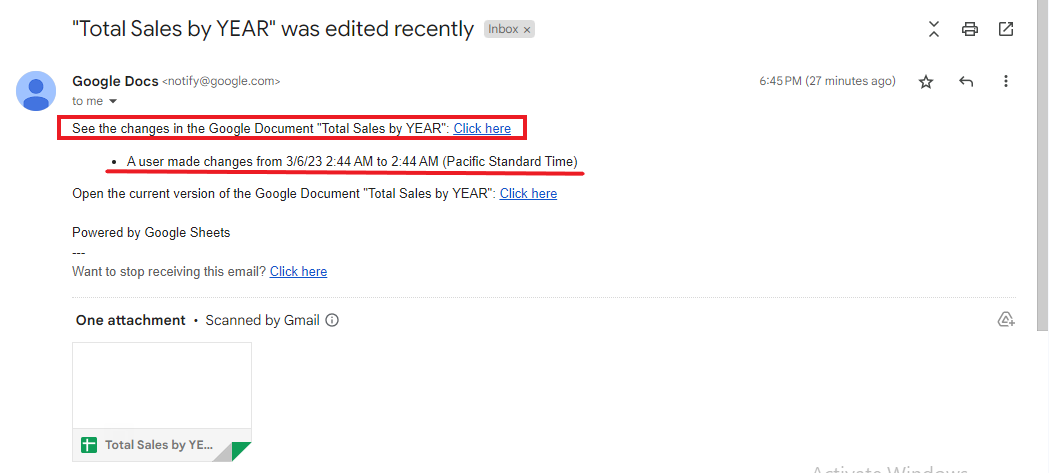 The highlighted cells are the changes has been made in your Google Sheet.

Track changes by version history in Google Sheets.
Go to the "File" tab, Navigate to the "Version History" drop-down menu, and choose "See version history."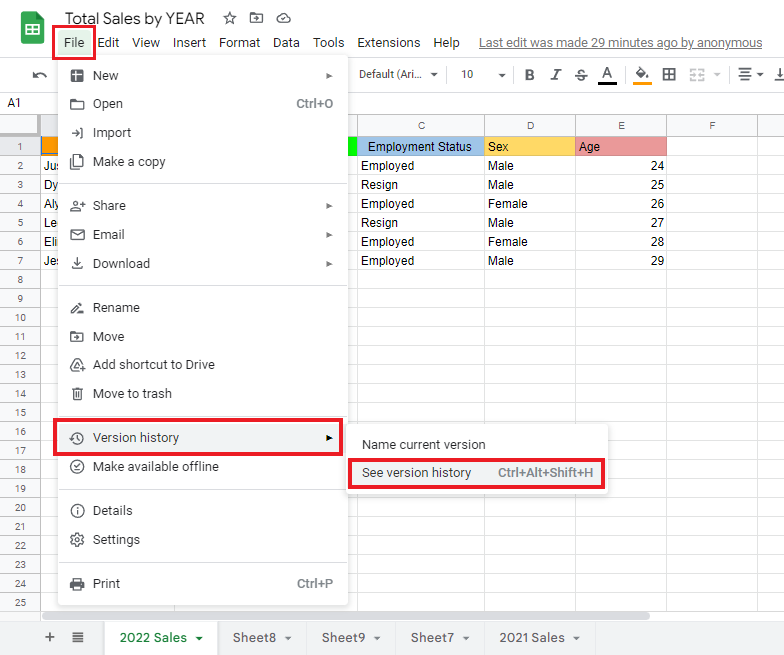 You can track changes in your earlier and previous versions in the same spreadsheet in the Version History.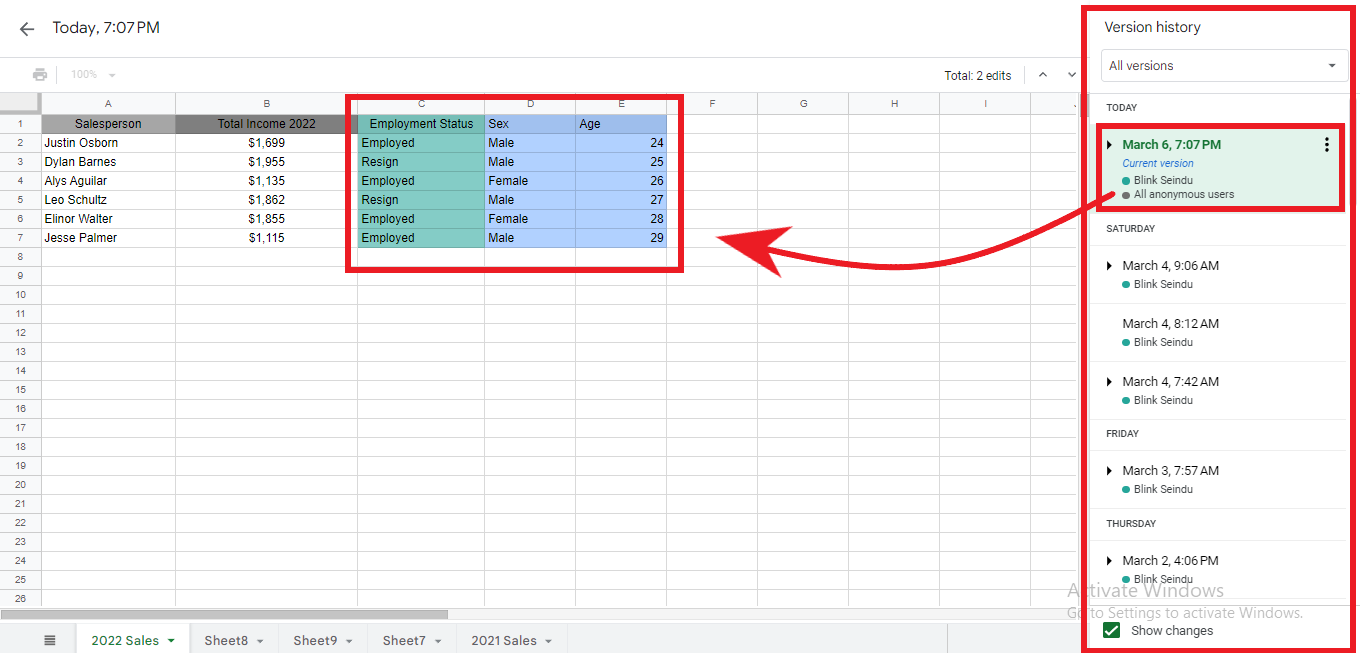 You can restore the previous version by clicking a previous version in the version history and clicking "Restore this version".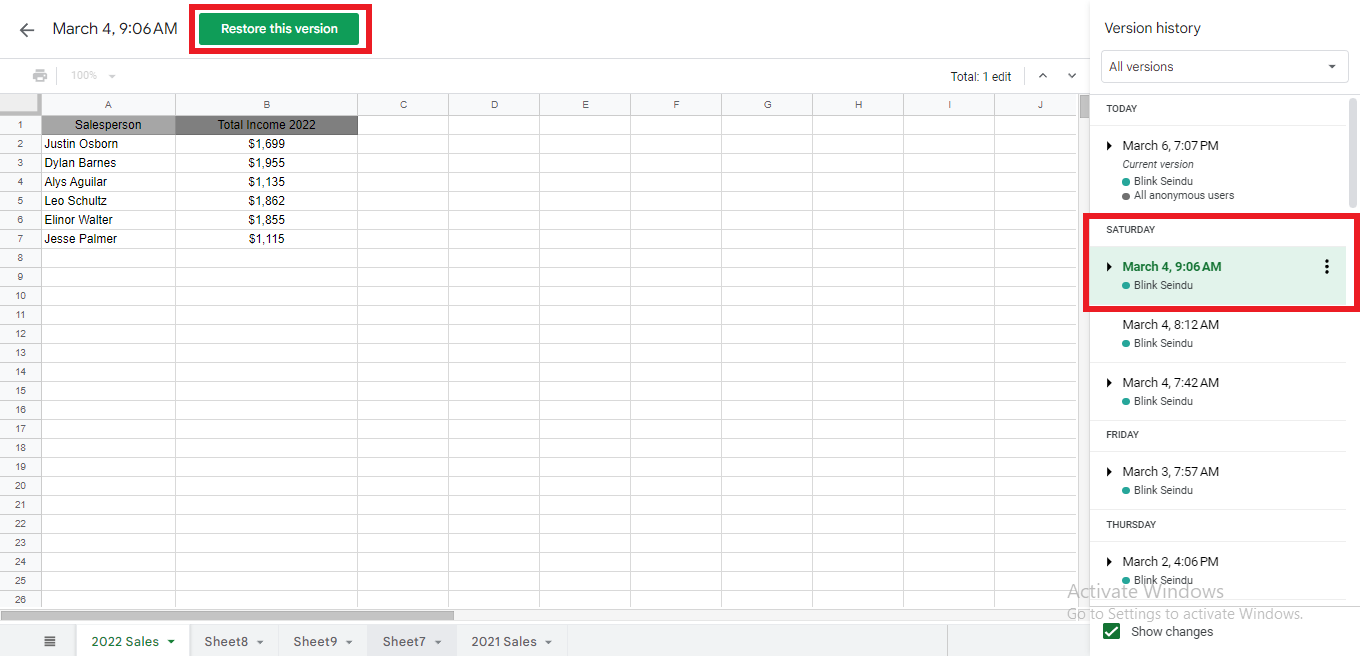 Click "Restore" to revert your current version to the earlier one.

Track changes by cell edit history in Google Sheets.
Right-click a cell, and in the "Right-Click Menu," select "Show edit history."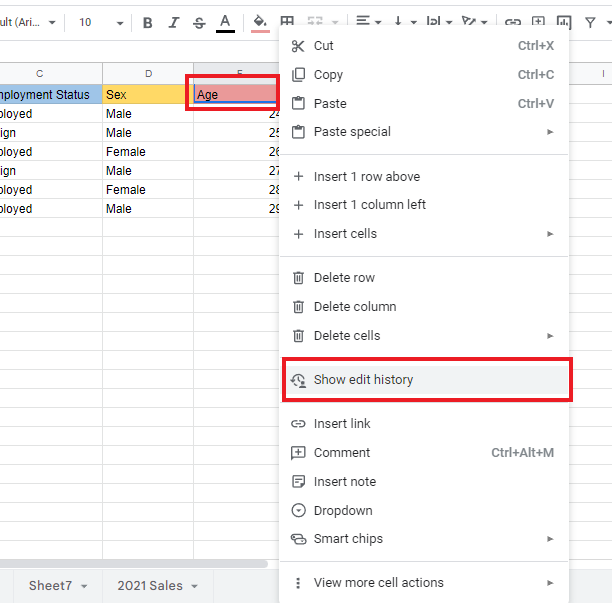 In the "Edit History" box, you can click the arrow-back or the previous edit option to check the previous versions of the cell.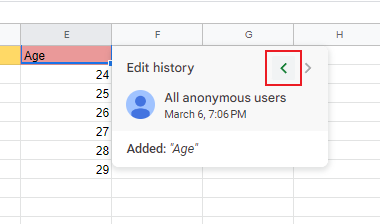 Final Thoughts on How to Track Changes in Google Sheets
After learning different ways to track changes in Google Sheets, you are free from struggling with tracking changes and can stay on top of the updates to your sheets.
You can visit our home page for more easy-to-follow how-to and step-by-step guides. Check the links in related articles for further details about Excel/Google Sheets Templates!

Frequently Asked Questions on How to Track Changes in Google Sheets.
Can Google Sheets notify me when I make changes?
You will not get an email when you change something on your spreadsheet. But if someone changes it, you will get an email about that.
Does Google Sheets automatically save the changes made in my spreadsheet?
When you are using Google online, it saves your changes as you type. You don't need to press a save button.
Can I see who edited my spreadsheet in Google Sheets?
To look at an old spreadsheet version, you need either Owner or Editor access. Click on the timestamp to see the names of people who changed it.
Related Articles
Collaboration in Excel? The Track Changes Feature and How to Show Changes in Excel Online
Google Sheets Countif: Everything You Need To Know
Want to Make Excel Work for You? Try out 5 Amazing Excel Templates & 5 Unique Lessons
We hate SPAM. We will never sell your information, for any reason.