30+ Supply Chain and Operations  
Excel and Google Sheets Templates

Streamline your supply chain production, scheduling, planning, forecasting, analysis, and reporting with dynamic Excel and Google Sheets spreadsheet templates.
These ready-made templates are designed to be customizable, highly visual, and usable for all levels of spreadsheet experience.
Get All 30 Templates - $79
Trusted By Operations Professionals at Fortune 500 and SMBs
"The fact that I can use these templates at a Fortune 500 company speaks to how well designed. It makes my work a lot faster." - Peter M., Procurement, T-Mobile
Better Spreadsheets = A Better You at Work
Ready to join the 100,000+ individuals & businesses using Simple Sheets?
Why Supply Chain Experts Choose Simple Sheets
It's easy as 1-2-3.
🎨 Customize Your Spreadsheets
Setup your supply chain spreadsheets based on your organizational standards and inputs.
➕ Log Your Operations Data and Records
Preformatted tables and formulas make data entry simple and streamlined to reduce manual error.
📊 Review & Analyze What Matters
Dynamic graphs, charts, and filters generate reports & visuals for insights into your efficiencies & KPIs.
Inside Our Supply Chain and Operations Excel and Google Sheets Template Collection
Much of the world take the global supply chain for granted. A hundred little things have to go right just to get milk on the shelf at the local grocer.
And while there's dozens of tools aimed at supporting supply chain professionals, one has remained consistent in its dominance across the industry for more than 30 years.
Spreadsheets.
2 out of every 3 companies use Excel spreadsheets for supply chain, operations, logistics and inventory purposes.
"I've worked for big and small companies and nothing I've used beats Excel," says Peter Michaels, a procurement manager at T-Mobile.
What makes Excel still so popular?
Flexibility
Customization
Ease of Use
Universal
Low Cost
It's the golden standard for collecting and calculating key metrics for your operations.
We've developed 25+ dynamic and ready-made supply chain spreadsheet templates to empower your organization and streamline your systems.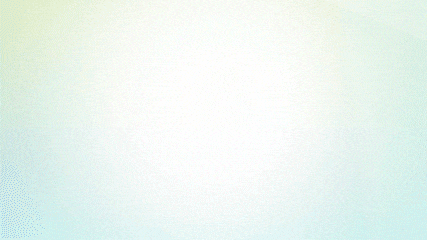 With our Supply Chain Template Bundle, you'll be able to…
Improve manufacturing performance (Idle time analysis, check sheet)
Create and manage a production schedule (Master production schedule)
Evaluate factory output (Capacity analysis)
Track and identify quality failures (Cost of Quality)
Make or buy decisions (Make or Buy Analysis)
Reporting for your manufacturing KPIs (Manufacturing KPI)
Organize and rate suppliers (Supplier Relationship Management)
And much more!
These are not your average spreadsheets.
Our team of Excel developers have worked at the likes of LG and Microsoft, designing scalable solutions that improve efficiency across the board.
Our spreadsheets are rich with dashboards for showcasing your data, automation to reduce manual errors and typos, and customization for you to tailor your data to your organizational standards.
Move your org forward with the best Excel supply chain solutions in the market.
Better Spreadsheets = A Better You at Work
Ready to join the 100,000+ individuals & businesses using Simple Sheets?